First released in 1982, the Zippo pipe lighter was designed for the special needs of pipe smokers. Any full size lighter may be ordered from the factory with a pipe lighter insert. Because the pipe insert fits in any standard Zippo case, you can choose the design as carefully as you choose your tobacco.
All Zippo windproof lighters are American made in Bradford, PA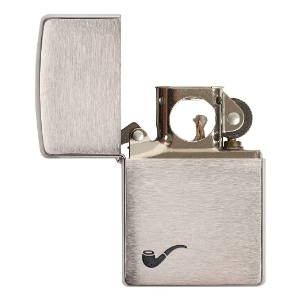 Unique chimney encases flame in metal

Insert fits any standard Zippo Windproof lighter (except 1935 Replica and Slim)

Refillable

Windproof

Made in USA

Lifetime Guarantee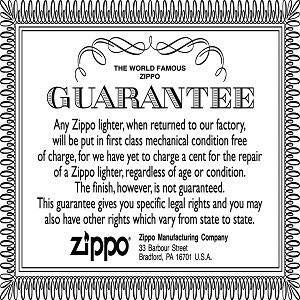 The World Famous Zippo Guarantee

All Zippo pocket lighters, are backed by the famous Zippo Guarantee - 'It works or we fix it free.' Any Zippo pocket lighter, when returned to our factory, will be put in first-class mechanical condition free of charge, for we have yet to charge a cent for the repair of a Zippo pocket lighter, regardless of age or condition. The finish, however, is not guaranteed.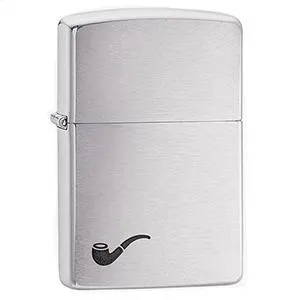 Standard case shape featuring rounded corners and top with a flat bottom. A five-barrel outside hinge joins the lid and the bottom.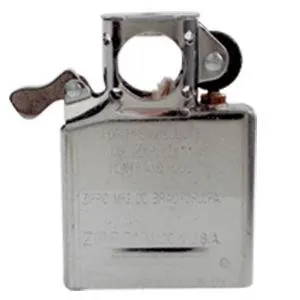 The insert of the pipe lighter makes it unique and is a benefit to pipe smokers. Pipe lighter insert allows user to direct and draw the yellow flame downward without scorching the pipe. The result: perfectly lit tobacco, with no damage to the pipe.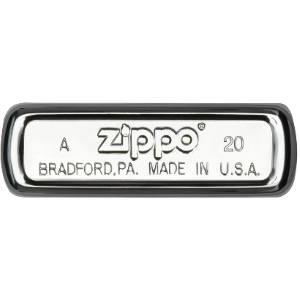 Bottom stamp with Zippo logo from the period authenticates this pipe lighter as genuine Zippo.
Unless otherwise stated, every Zippo windproof lighter is packaged in the 'one box'. The patented 'one box' is attractive, easy to handle, and designed to display more of the lighter than ever.