Description
Quit throwing away your kids' masterpieces. Our infinitely reusable, cloud-connected sketch book lets you scan their art with the Rocketbook App and share it to cloud services like Google Drive, Dropbox, iMessage, iCloud, email, and more. Save their drawings for your own enjoyment, or better yet, blast them instantly it to their biggest fan (Grandma!) The Color Notebook is kid-safe and works with crayons, markers, colored pencils, and paint from the Crayola Dry Erase and Washable lines!

Send Art. Send Smiles.
The Rocketbook Color works with the free Rocketbook mobile app. Kids create drawings, diagrams or written compositions. Then, using patent-pending image capture technology, our app accurately captures the artwork and sends it directly to loved ones or to a cloud drive.
The Cloud-Connected Coloring Book for Your Little Picasso
The seven symbols at the bottom of each page are the magic "buttons" behind Rocketbook's quick, easy cloud organization. Assign each icon to the destination of your choice, any folder inside Dropbox, Evernote, Google Docs, iCloud, Box, Slack, OneNote, iMessage, or your email address. When you mark that icon on your page, the Rocketbook app automatically files your art in the right place.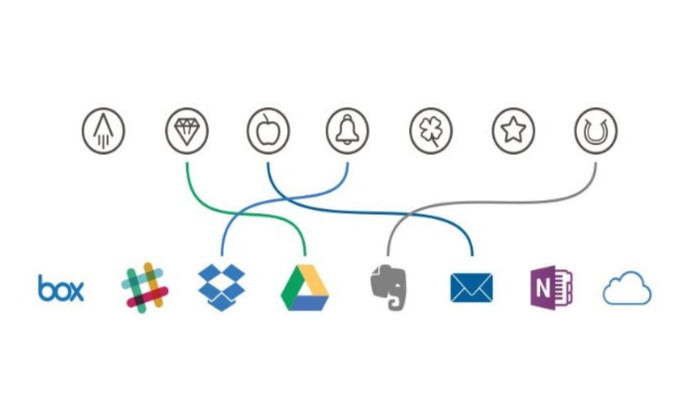 Rocketbook Color Product Specs
We worked hard to engineer the perfect writing surface, formulating special synthetic pages perfect for clean erasing and infinite reuse:
Dimensions: 8" x 9.5"
Inside Pages: 12 pages of specially-formulated polyester paper

8 blank pages for free-form art
2 dot-grid pages for structured drawings
2 lined pages for handwriting

Reusability: Erases with a dry cloth when dry erase drawing implements are used, and a damp cloth with compatible washable drawing products.
To maximize your flexibility, The Color Notebook ships without crayons, markers, paints or pens.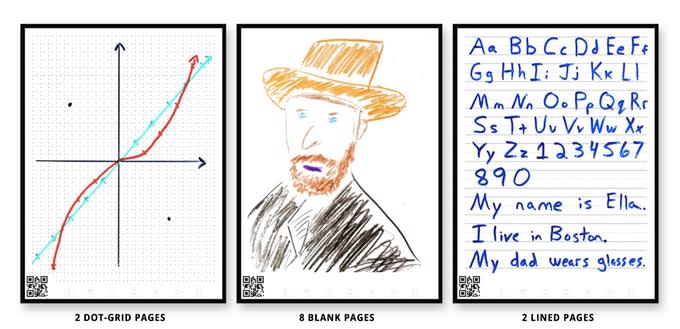 Recommended Crayons and Markers
Rocketbook Color works with the entire Crayola line of dry-erase and washable products, which are kid-safe and available in stores everywhere. Though other washable and dry-erase products will work, the following Crayola products are the only ones we recommend.
Crayola Dry Erase and Washable Crayons
Crayola Dry Erase and Washable Markers
Crayola Dry Erase and Washable Colored Pencils
Crayola Washable Paints
Crayola Silly Scents

Payment & Security
Your payment information is processed securely. We do not store credit card details nor have access to your credit card information.