The LOCTOTE AntiTheft Sack 3L is a packable portable travel safe that locks shut & to any fixed object to protect your essentials when you can't have your eye on them. We've packed superior protection in the smallest package possible. Throw it in your luggage, clip it to your backpack or carry it in the palm of your hand.
Features
• Patent pending steel reinforced locking strap & solid brass combination lock allow you to lock the sack shut, and to a fixed object.
• Lightweight slash, tear & abrasion resistant fabric with water resistant exterior coating
• Compact Attached Storage Bag, Folds small enough to fit in your hand
• Interior RFID blocking pocket shields unauthorized scanning
• One piece design 100% constructed with slash resistent materials eliminates vulnerable weak spots.
Specifications
• 12.5" x 8.5"
• Capacity: 3 litres
• 9 ounces (includes lock)
• Interior Pocket: 5.5" x 5" (fits a passport)
• Designed in Columbus. Manufactured in China.
KEEP YOUR ESSENTIALS SAFE & SECURED
This is the bag that everybody, at some point in their life, wishes they had. Elegant in its simplicity and unapologetic in its brutal effectiveness. Sometimes you just need a safe place to put your personal items and valuables while you focus on something else. Our purpose for creating this bag really is that simple.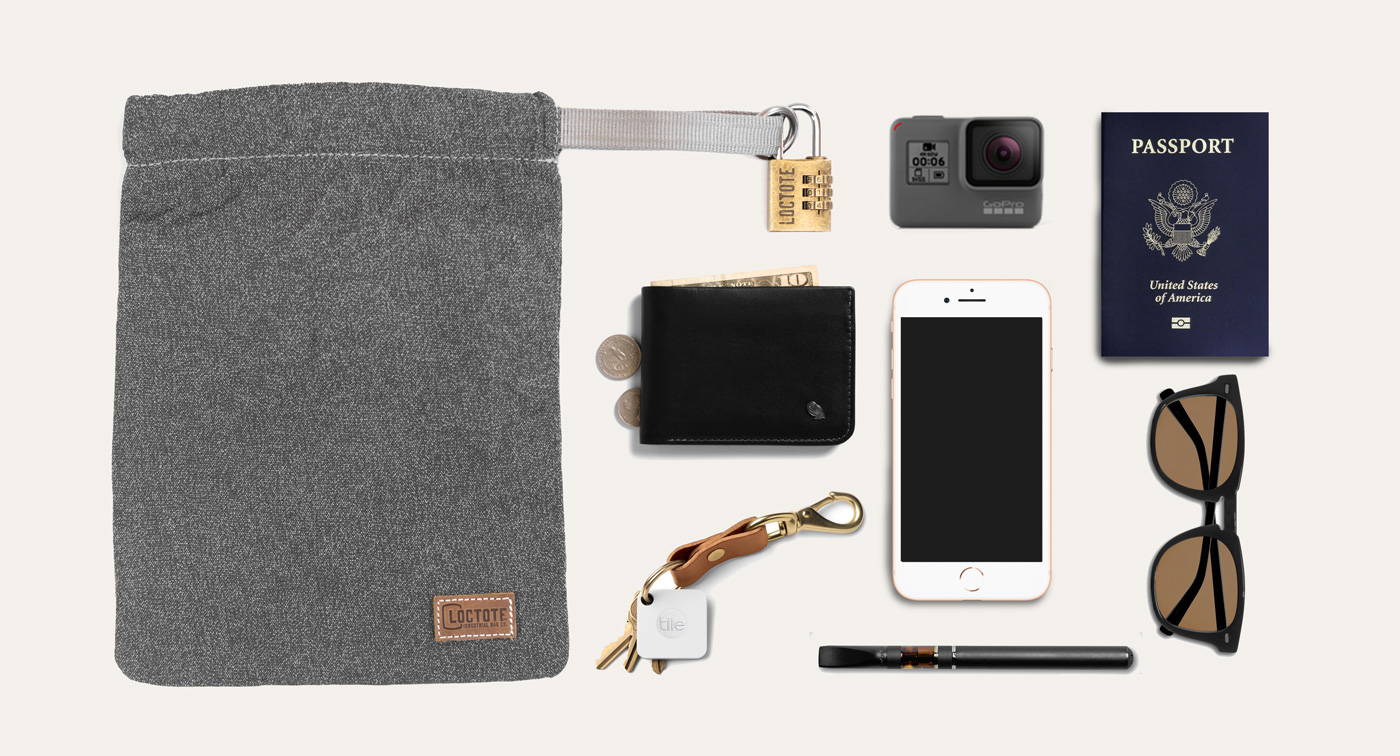 TECHNOLOGY & FEATURES
We scour the globe to find the absolute best and most technologically advanced materials and manufacturers available. We compromise on nothing when it comes to quality and authenticity, and cut no corners in crafting goods built to outlive their owners.
STEEL REINFORCED LOCKING STRAP
The patented locking strap and heavy-duty solid brass lock that enable you to lock your sack shut, and to a fixed object. It's reinforced and grommeted with custom stainless steel components and 49 strands of stainless steel wire, making it nearly impossible to cut, break or tear without extreme force or heavy tools.
SLASH-RESISTANT FABRIC (A4 CUT LEVEL)
This makes our lockable bag truly secure by preventing a theif from being able to slash through with a knife or blade. Crafted from a woven layer of a proprietary blend of ultra high molecular weight polyethylene (UHMWPE) and other state-of-the-art fibers, this bag is slash, abrasion & tear resistant.
PACKABLE
The AntiTheft Sack comes with a nylon pouch that allows you to roll-up and compress the sack when not in use. This allows you to pack it up easily in your suitcase or daypack.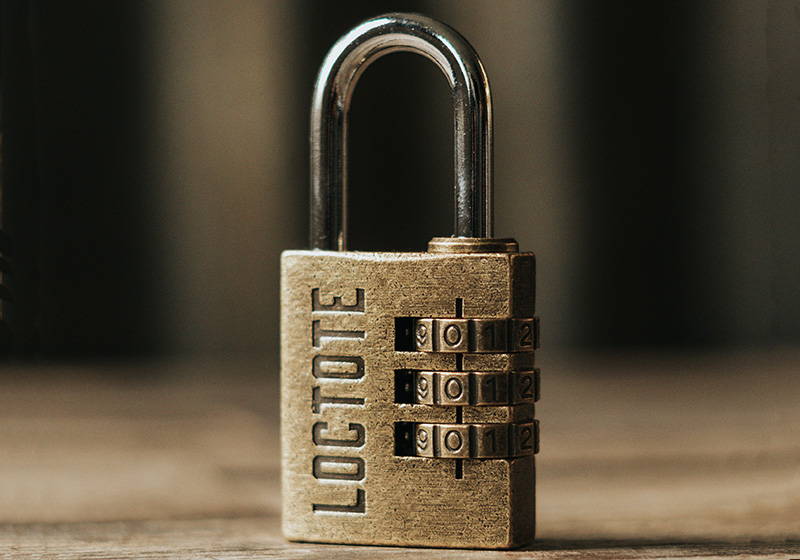 SOLID BRASS LOCK
Lock machined from a single chunk of solid brass to ensure the security and durability of the lock. Easily set the lock to any combination you would like.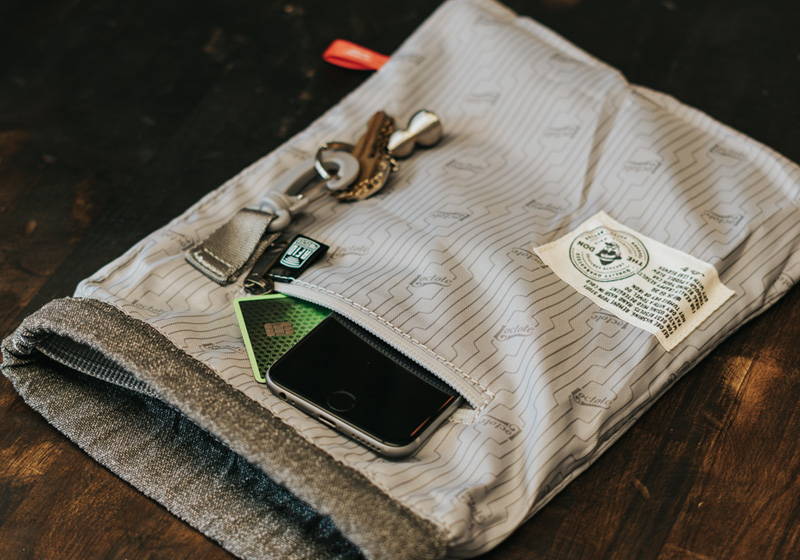 RFID BLOCKING INTERIOR POCKET
Protect against RFID electronic pick-pocketing. This sack has an internal pocket lined with a certified RFID blocking material to shield credit cards & passports from unauthorized scanning.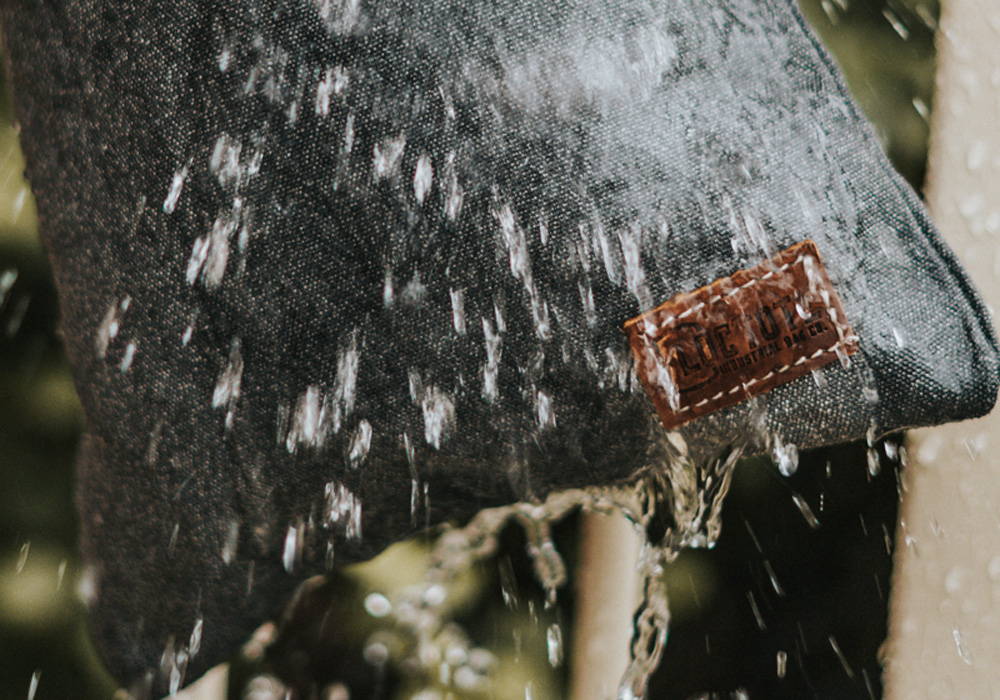 WATER RESISTANT
Our bags are lined with a water resistant nylon lining and is equipped with a water-resistant interior pocket crafted with an Aquaguard zipper to keep your stuff as dry as possible.